Happy Pride Month! This month we're celebrating by amplifying our entrepreneurs in the LGBTQA+ community. 
Want to join the celebration? Here is a list of queer-owned small businesses to support this month and all year round!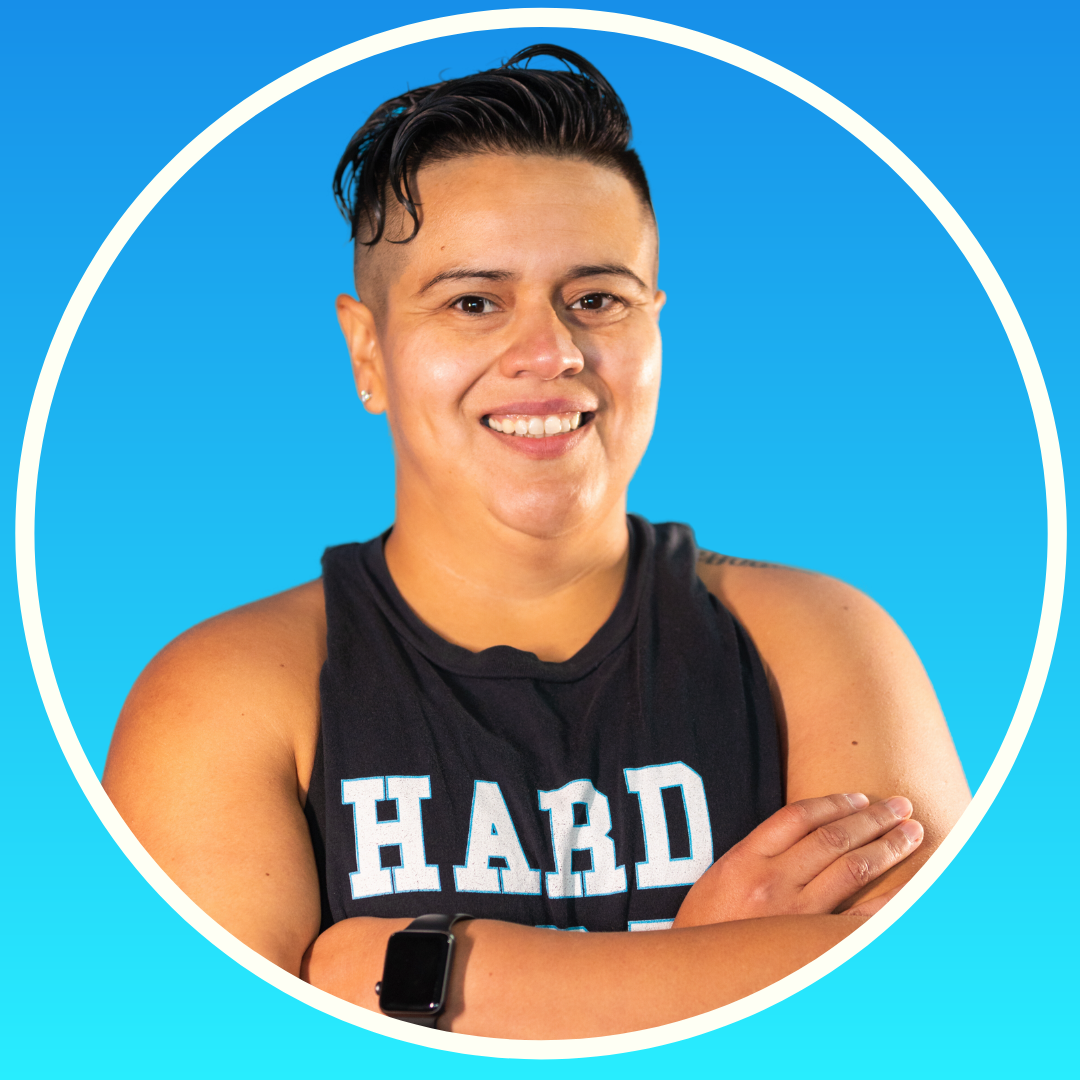 At the Queer Gym, there are no mirrors, no gym creepers, no mansplaining, and no body shaming. Just a supportive community of folx with diverse backgrounds and goals working out and having fun together. 
Founder and Owner, Coach Nat, reflected on the time where attending regular gyms was uncomfortable. As a result, The Queer Gym was founded and serves as the first queer gym in the nation. Due to COVID-19, all gym services have been moved to virtual experiences. Join the community for online workouts.
Tea Time Over is a Queer Black Latina owned handcrafted body care business. Products include body oils, soaps, toners, and creams. Their products are vegan and paraben and sulfate free.
Pa'lante Para is an apparel business that empowers Latinx and multicultural sorority womxn.
Founded by Julia, an Hermana of Latina Promoviendo Comunidad/Lambda Pi Chi, she found that she didn't have a lot of options for Para. While it was easy to buy things that had her sorority's letters on them, it lacked the true spirit of her organization (along with many others). 
"Our letters and symbols are so much more than that, they have meaning, history, and culture. So I decided to take matters into my own hands and create styles that I was looking for myself."
Pa'lante Para takes inspiration from Latina clothing brand favorites to come up with creative, forward-thinking, and more affordable options. Currently, it is one of the few queer Latina-owned para businesses serving multicultural and Latina-based sororities.
Todo Tess Co. is an Afrolatina queer owned art and design business. Products include handmade trinkets, bookmarks, and keychains.
Todo Tess Co. is an Afrolatina queer owned art and design business. Products include handmade trinkets, bookmarks, and keychains.
Plantiitas is a queer and Mexican-owned plant shop that sells a variety of plants, pots, and customized hangers.
Hailing from Long Beach, CA, Anthony Diaz and Kevin Alcaraz started with buying houseplants for themselves and sharing a self-made hanger online. After garnering attention for their craft and plant care, they founded their business online and began their pop-up shop locally.
Through plant care, they promote self-care and encourage people of color struggling with mental health to practice their green thumb.
Firme Arte was established in Summer 2011 by an Indigenous Queer Gender Non comforming Two-Spirited Hopi-Xican@ artist & Bruj@ Natali Gonzalez.
Based in Sacramento, Natalie is a second generation Royal Chicano Air Force artist who is using their platform to shift the artistic game and to combine their own original art style with the ancestral ways of healing.
Currently, Firme Arte is creating a community of strong, empowered witchy human beings dedicated to the pursuit of truth, self growth and a divine cosmic connection to the multiverse. Their products are 100% vegan & cruelty free and include elixirs, candles, crystals, and bath products.
Located in Sunny Miami, Kalani + Wolf is 100% Vegan, a brand that creates and designs unique pieces using top-quality dead-stock fabric. The entire collection is handcrafted by local seamstresses.
Founder, Joanis Duran is a proud Queer Afro-Latina entrepreneur who had enough of dishonest and unethical practices within fashion. She created Kalani + Wolf, as a sustainable and ethical brand that favors diversity, inclusivity, and equality.
Lucy Bea is a Black Queer Woman-owned personal care business that focuses on creating body-friendly soap bars through a sustainable approach. They are committed to honesty about the benefits, ingredients, and sourcing of their products with a goal to eliminate misleading marketing in the personal care industry.
Founded by Simone Liddell, Lucy Bea was inspired by her grandmothers, Lucia and Beatrice, to create a company that could provide high-quality, body-friendly products while promoting sustainability, positivity, and acceptance.